Tampa Bay woke up to cloudy skies and drizzles on Saturday morning that are expected to make way for sunshine in the afternoon, said WTSP 10Weather meteorologist Ric Kearbey.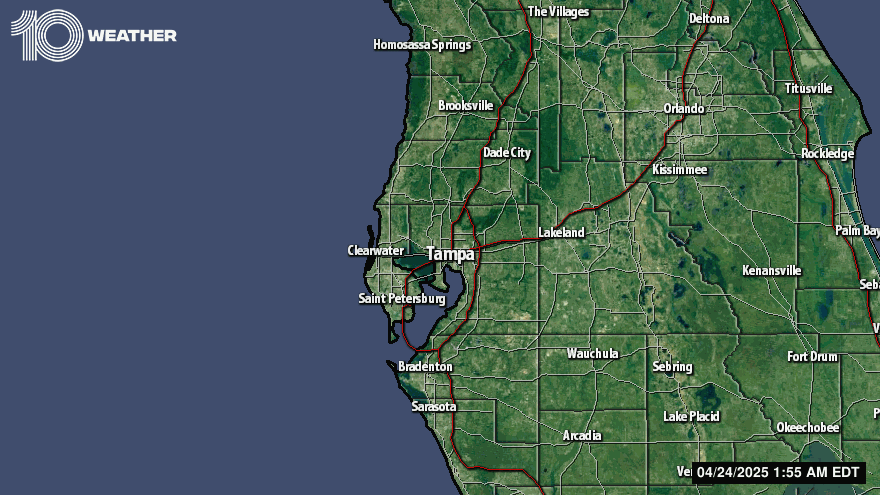 10News WTSP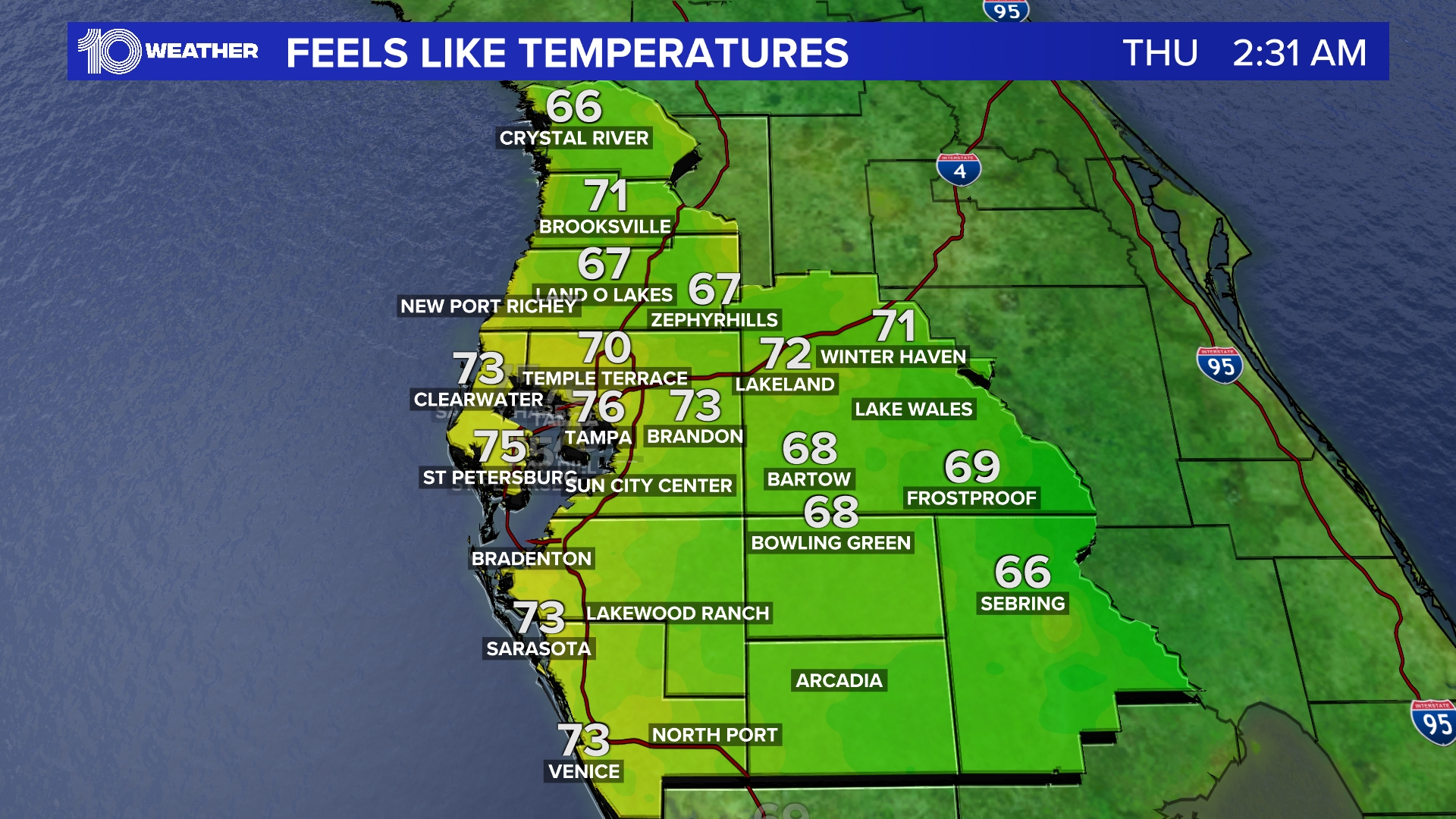 10News WTSP
But despite sunny skies, it will still be a relatively cool and breezy today with winds between 15 and 20 mph, Kearbey said. The high on Saturday is 60 degrees and temperatures are forecast to stay the same on Sunday.
Next week's forecast is much of the same: dry and cold mornings with lows in the high 30s and low 40s and high daytime temperatures in the 50s and 60s.