Tampa Bay residents can expect a slight uptick in storms Friday and throughout the weekend, but most of the activity will follow the usual late-day summer pattern.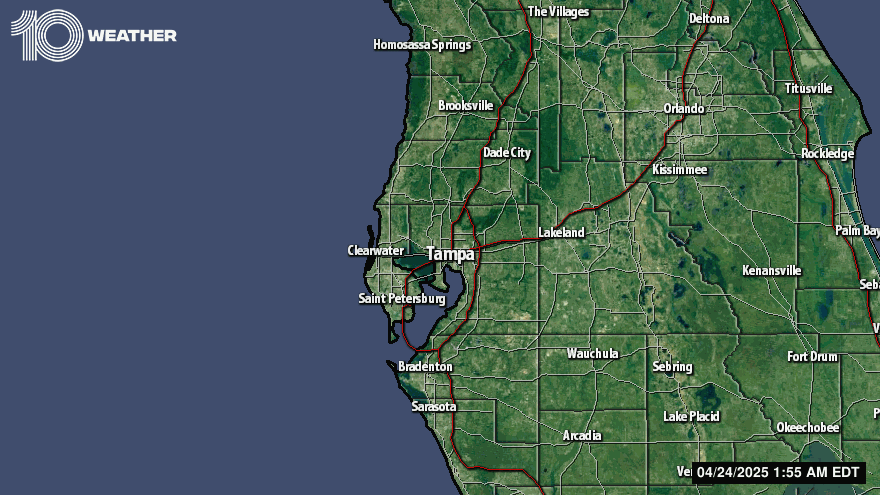 [WTSP]
Storms hovering off the coast early Friday morning will dissipate before redeveloping around midday, said 10Weather WTSP meteorologist Grant Gilmore.
Skies will have a mix of sun and clouds as high temperatures climb to the low 90s during the afternoon.
The sea breeze will push inland, sparking more widespread showers — particularly along and east of Interstate 75, Gilmore said.
DOWNLOAD: Get the tbo Weather App and see where storms are headed
Then, in the evening, storms shift back over to the coast and will dissipate overnight.
The weekend is will bring a 50 percent chance of scattered afternoon showers and storms that are forecast to fire up along that sea breeze as it moves east, Gilmore said. Highs for both Saturday and Sunday will be in the low 90s.
Contact Samantha Putterman at sputterman@tampabay.com. Follow her on Twitter @samputterman.