URL: http://www.tbo.com/news/what-you-need-to-know-for-monday-june-19/2327718
The Daystarter: Action in tropics to impact Tampa Bay forecast; enrollment at education colleges declines; Kriseman to reveal budget plans; Faria solving one of Rays' roster dilemmas
Published: June 19, 2017
Catching you up on overnight happenings, and what you need to know today.
•A tropical wave near the Yucatan Peninsula should move into the Gulf of Mexico today. If winds get up to 40 mph, we'll have Tropical Storm Bret, according to 10Weather WTSP. Models don't suggest a direct impact on the Tampa Bay area, but look for extra moisture coming our way on Tuesday and Wednesday.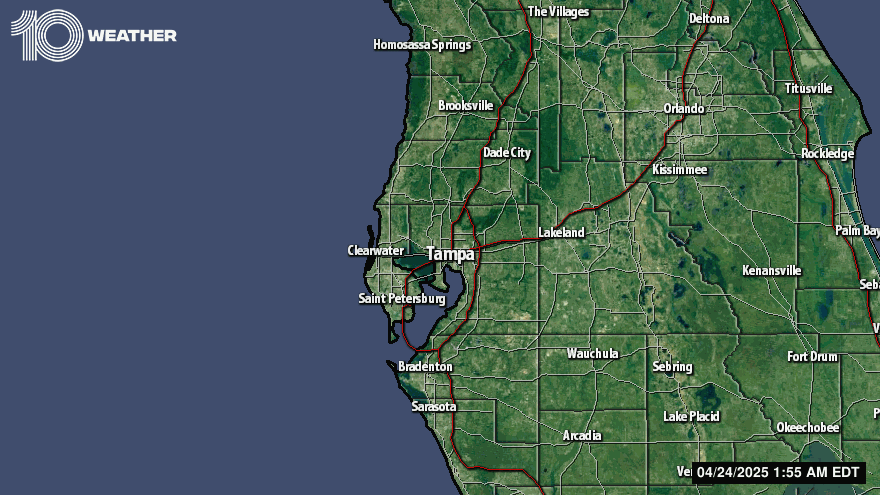 [WTSP]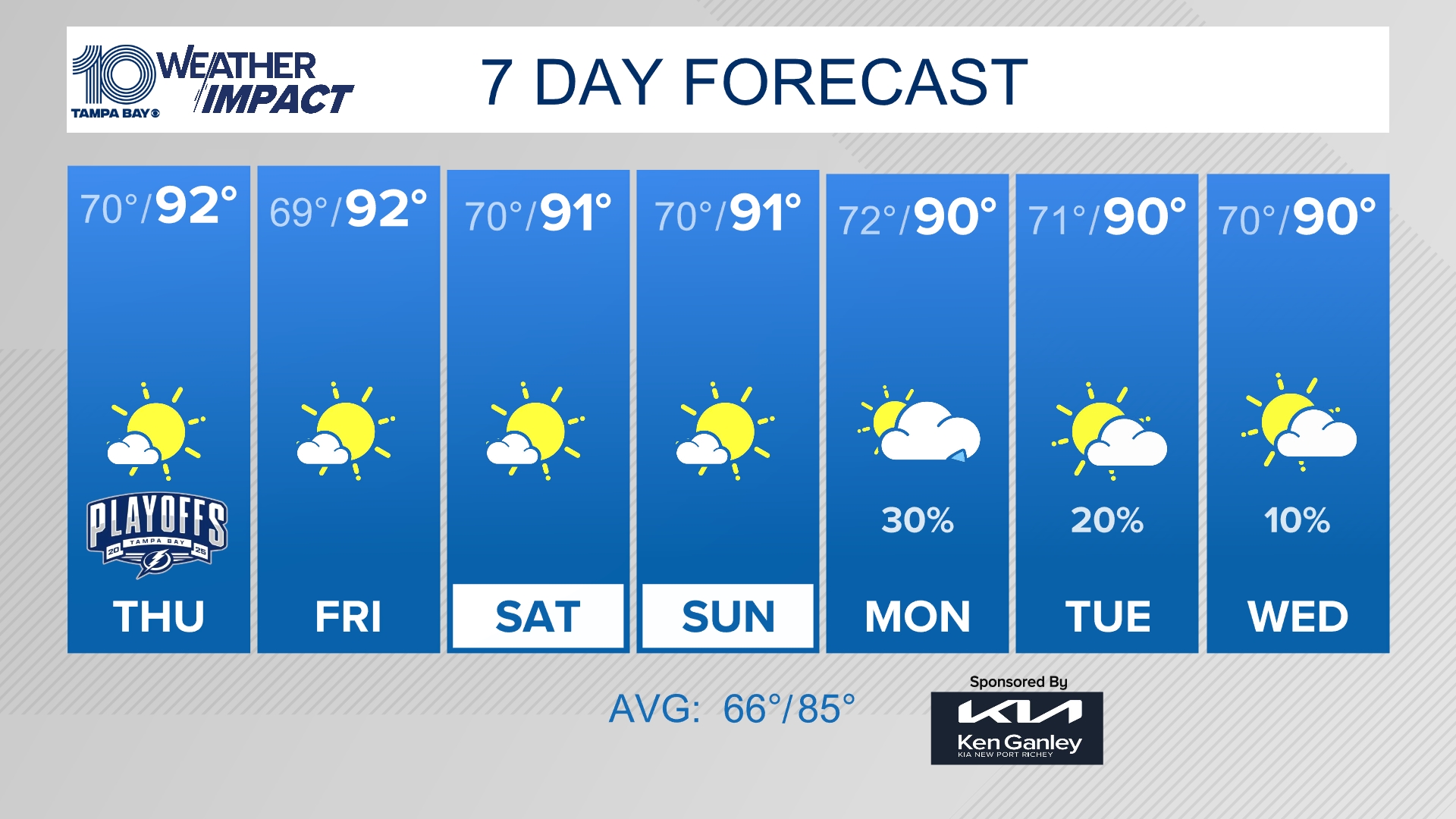 10News WTSP
• As you head out for your morning commute, check out our live blog for the latest traffic updates and road conditions across Tampa Bay.
• Between standardized tests, stagnant pay and crowded classrooms, teaching has become a political battleground — and it's scaring would-be teachers away. Since 2010, enrollment in colleges of education has plummeted 42 percent nationwide, a trend that officials at the University of South Florida are battling too. Times education writer Claire McNeill takes a look at the problem and how USF plans to deal with it, today at tampabay.com
• Jean Roy's children had been in and out of foster care, and social workers didn't see much hope for the children ever returning home. Roy had a long criminal history and was addicted to opioids. And he was also hooked on the children's mother, a crystal meth and heroin user. Social workers had barred from seeing her children. As a last-ditch attempt before they started looking at adoption, social workers laid out the stark choice facing Roy: He could have his children, then 3-year-old twins Hunter and Isabella, or he could stay with his partner. He chose his kids. About a year later, Roy was finally able to take his children home and he is now off the DCF's watch list. Times staff writer Chris O'Donnell writes about a remarkable turnaround for Roy, a 48-year-old construction worker whose father, a professional wrestler, was murdered when he was a child.
• In the midst of a mayor's race that's dominating the political landscape, Mayor Rick Kriseman's budget will be up for its only interactive public review tonight. For the second straight year, the city will only hold one budget open house where residents can ask about spending, capital projects and other priorities of the Kriseman administration. The open house will be held at 6 p.m at the Coliseum, 535 Fourth Ave. N. Check out our complete coverage of the mayoral race between Kriseman and Rick Baker.
• With 26,000 people on its payroll, the Hillsborough County school district takes pride in its role as the area's top employer. But budget woes are forcing the district to take a hard look at reducing its workforce. Education writer Marlene Sokol takes a look at the issue.
• The Florida Democratic Party's big annual fundraiser ended in acrimony Saturday night after Stephen Bittel, the party chairman, dismissed anger from lawmakers who didn't get introduced on stage as a "childish" complaint from African-American legislators. Patricia Mazzei has the details.
•Tallahassee Mayor Andrew Gillum says he outperformed his rivals for Florida governor in a key fundraising metric despite having less name recognition and taking time off from the campaign. Only Gillum's count is exaggerated. Read PolitiFact Florida's analysis this morning.
• In a nice little Father's Day token of appreciation, Madelyn Hooper gave her father, Times columnist Ernest Hooper, the weekend off by filling in with this column.
• A van drove into pedestrians early Monday in London, reviving anxieties in the British capital, which has endured two recent terrorist attacks involving vehicles. Police say the driver is a 48-year-old man who has been arrested and taken to a hospital. The van struck a crowd of worshippers leaving a mosque early Monday morning, killing one person and injuring several others. Eight of the injured were taken to hospitals and the rest were treated at the scene.
• The Hillsborough Sheriff's Office is searching for a robbery suspect who was stabbed by a store clerk Detectives say he is a black male, between 5-8 and 5-10, weighing 180 to 200 pounds, bald and last seen wearing blue jean shorts. According to law enforcement, on Sunday at 5:45 a.m., the suspect entered the Sunoco located at 14516 N. 22nd St. and demanded a money bag.
• From the Times editorial board: Developmentally and intellectually disabled adults can lead full, productive lives, but they need the help of Medicaid. Enabling them to access engaging programs and job training, helping their parents maintain jobs and keeping them out of institutions is in everyone's — including the public's — best interest. Read the editorial and today's letters to the editor at tampabay.com/opinion.
• Former Florida State standout Brooks Koepka closed with 5-under 67 Sunday to capture the U.S. Open, realizing only after his par on the final hole that a birdie would have set yet another Open record in a week filled with them. Koepka finished at 16-under 272, matching the lowest score to par, set by Rory McIlroy in 2011 while winning at Congressional in Bethesda, Md. Koepka won by four over third-round leader Brian Harman (70), who was done in by back-to-back bogeys when Koepka was making his run, and Hideki Matsuyama, whose 66 was the day's best round.
• Rookie right-hander Jacob rolled Sunday to his third straight win in as many tries, striking out nine while working seven strong innings in the 9-1 victory that gave the Rays (37-35) a split of the four-game series with the Tigers and a 3-3 road trip. He is proving he belongs, but the Rays still have roster issues to address, Marc Topkin writes.
• Some cookbooks are turning to illustrations instead of food photos to convey their recipes. Ileana Morales Valentine presents a few.
• Plan your week! Here are the top things to do this week in Tampa Bay including the largest gay pride parade in the Southeast and a free exhibition of amazing Lego sculptures opening for the summer in Tampa's Channelside district.